HR MADE EASY
You have staff problems but don't know where to start.
Trust me HR can be simple, straightforward and effective.
Best of all it doesn't have to be confusing or scary.
Let me show you how HR can be easy
Start Here
Work with Me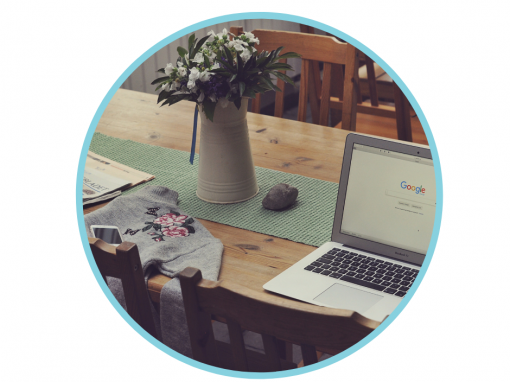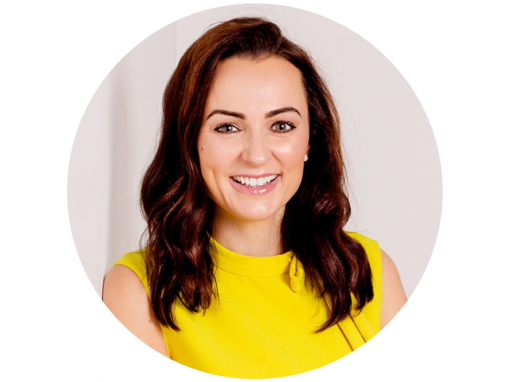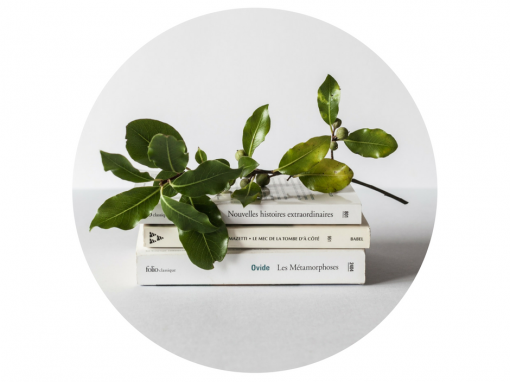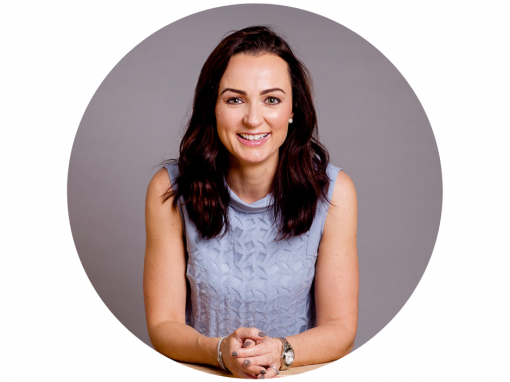 Coming Soon!!! 
For the smart business owner who has their staff contracts in place but who knows there is so much more they could be doing with the HR side of their business.  You want to understand more about managing performance, about dealing with staff conflict with confidence and the peace of mind that the letters you need to send have been drafted by a chartered professional with 20years experience… HR Made Easy - the Membership is for you. 
New Service!!
Do you want to pick my HR Brain to help you understand a HR problem you have and what your options are?  Or maybe you just have a one-off query, something that you want a second opinion on.  Book an online 1-2-1 HR Power Hour with me today and you will have one hour of my time to help make HR easy for you and your business. My long-term client list is currently fully booked so this is the only way to get direct and personal access to me and my HR mind right now.  What are you waiting for?
"Johanna Scullion is a pleasure to work with. She provides terrific service – her attention to detail and ability to meet deadlines for clients is excellent. She adds value to all aspects of the HR Function and her knowledge is superb."
Johanna provides the group with excellent HR service.  She is reliable with all deliverables completed extremely well and to the highest standard. We couldn't cope without her!
Johanna has provided us with an excellent service. Her expertise has been invaluable over the years.
I found the support given by Johanna to be invaluable. She is highly professional and provides a bespoke service that is second to none . I have recommended Johanna to anyone who enquires about a human resource matter and I will certainly use Her services if and when I require further assistance.
Johanna, thanks very much for the quick turnaround and the sensible advice. It's always reassuring to know that we're keeping on the right side of things.
Johanna provided comprehensive advice, tailored to our needs based on her understanding of our business in relation to employee matters. She is always available to discuss issues no matter how small.  As the owner she provides me with a number of options to consider, giving clear guidance on the course of action to pursue.  In particular I like the fact that she is clear and concise, provides the salient pieces of information without any fancy HR terms.  No hesitation in recommending her.
Johanna quickly developed a comprehensive HR package tailored to the exact needs of our business incorporating a review of the Terms & Conditions of Employment as well as the Employee Handbook.  Throughout this project Johanna worked with the team intensively to ensure that this bespoke package was integrated into our business as quickly and efficiently as possible.   We now work with Johanna on an ongoing ad-hoc basis and she provides support ranging from general to more complex HR solutions.  Johanna is an extremely professional and highly experienced HR Consultant.  Her guidance, expertise, advice and support have been invaluable to our business.  I have no hesitation in recommending Joanna's services for a company's HR requirements, straightforward or more complex.  To put it simply, we couldn't do without her!
I have worked with Johanna Scullion for a number of years and, when I needed to conduct a re-structuring and re-focusing of the organisation, had no hesitation in turning to Johanna for her assistance. Johanna is a consummate professional and with her help we have re-shaped the team resulting in a more fit for purpose, client focused organisation that works harmoniously with a common purpose. We have seen a significant up-turn in our business performance as a direct result of this work, which has more than justified the investment made in engaging Johanna's support.  We will continue to work with Johanna Scullion to support our HR needs and have no hesitation in recommending her services.
Johanna Scullion was highly recommended by a colleague. She has a wealth of knowledge and expertise in HR and we have found her support invaluable. Johanna's advice and guidance has always been timely, accurate and professional. I would highly recommend Johanna's services to other business owners.
What a relief having all matters HR taken care of in our small business by someone as approachable, competent and efficient as Johanna. One of the best business decisions we have made in the last number of years has been getting Johanna Scullion involved in all issues employment related!
If you have employees you NEED Johanna involved in your business.  It is one of the best business decisions we have ever made.  You will not regret it.
We experienced outstanding satisfaction levels and Victim Support Northern Ireland found the service supplied superb.
Johanna's guidance and advice on producing our updating HR policies, on employment contracts and on employees' terms and conditions has been invaluable and her services of advice and support are an important element of the management of Mid Ulster Auctions. Johanna provides invaluable advice regarding all HR issues.  She is a highly experienced and knowledgeable HR professional, I would highly recommend her services without reservation."
C3 are delighted with the level of support and advice received from Johanna. In recent years, C3 needed ongoing HR support but did not require an HR role in-house. At every level from recruitment advice, shortlisting to interviews, outsourcing our HR has never been easier with Johanna! The level of professionalism and confidentiality, alongside her expertise, gives us peace of mind in the running of our business. I would highly recommend Johanna to any business requiring HR services.
Johanna is both professional and friendly, and delivers flexible, practical HR support to allow me to focus on running the organisation. I have full confidence in her advice and would recommend her service to any organisation.
I would highly recommend Johanna Scullion to any business requiring advice on all aspects of HR. It is extremely reassuring to know that, as a small organisation, we can easily contact Johanna for both immediate and long-term assistance.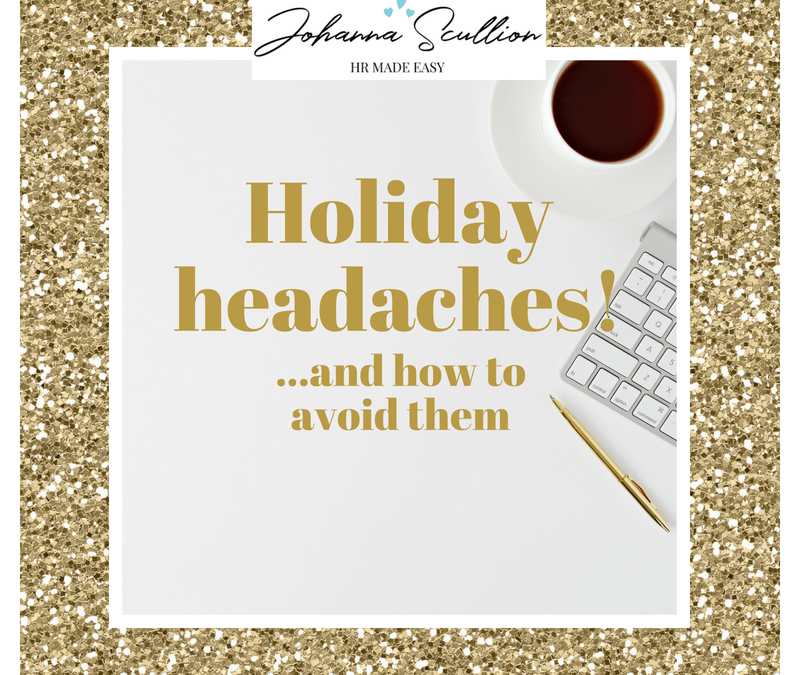 Hi GuysWe are half way through June, can you believe it??  I know I can't!  My youngest child announced in the car yesterday "we have our school trip, not this Monday but the Monday after.  Do you know why it is not the Monday after that Mummy? ….. Because we only...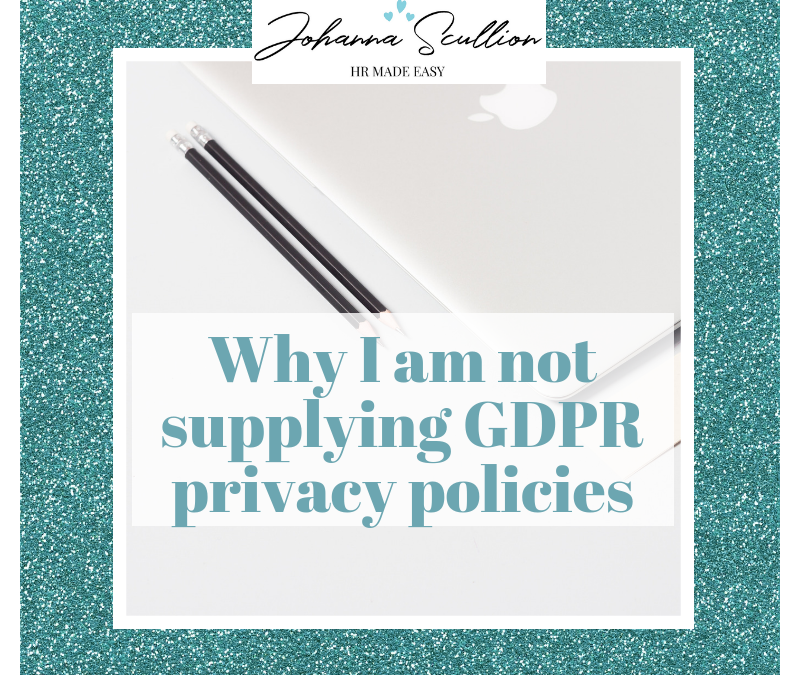 Well GDPR has been everywhere hasn't it? Please know I am not here to jump on the band wagon – like everyone else I have been looking into GDPR and firstly, finding out what it means for my business and secondly I have been looking into the implications of GDPR from a...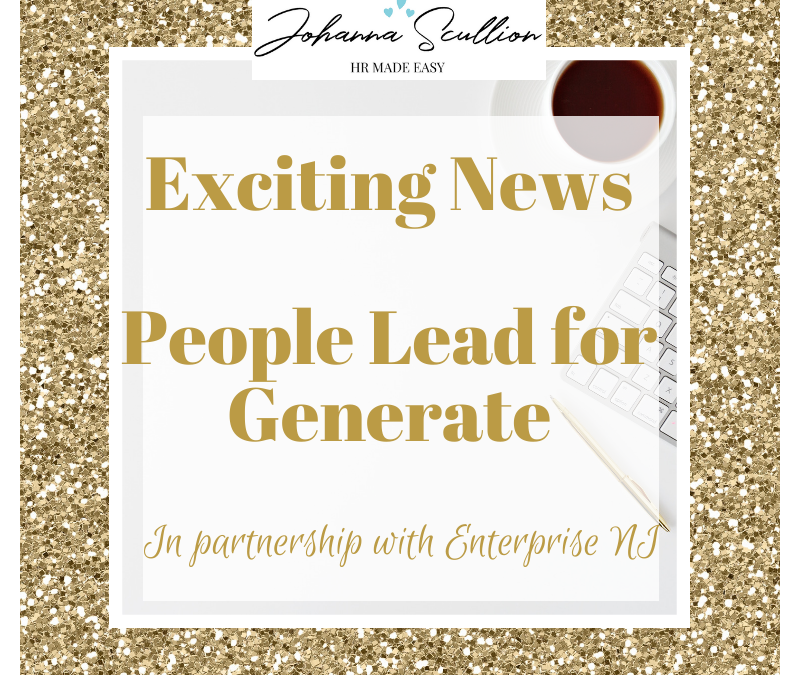 I am finally able to share publicly some exciting news I have been holding onto since the summer. I am very proud and delighted to announce that I will be working in partnership with Enterprise NI as the Lead People Delivery Partner on their amazing new Generate...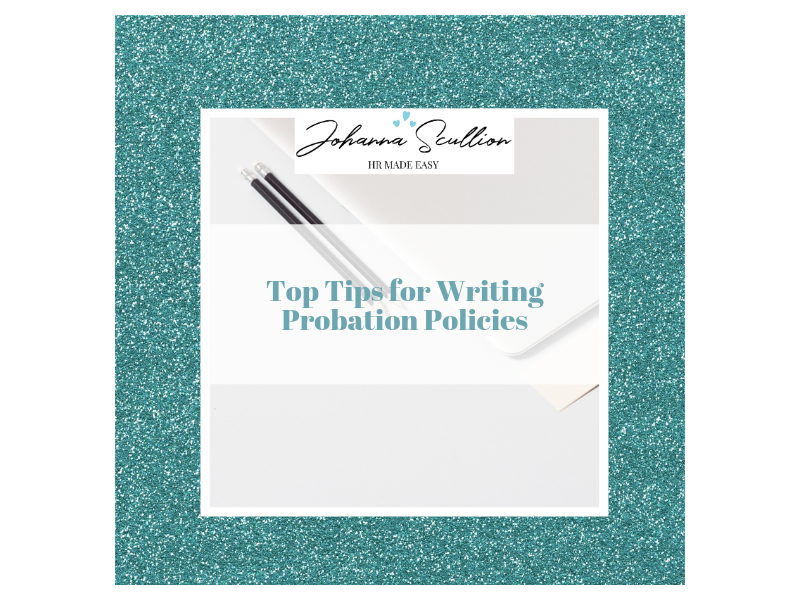 I share my top tips for writing a probation policy.  I'll also share why probation policies are my most favourite of all the HR policies I use for my clients. Lets start at the beginning…. So what is a probation policy? A probation policy / procedure refers to the...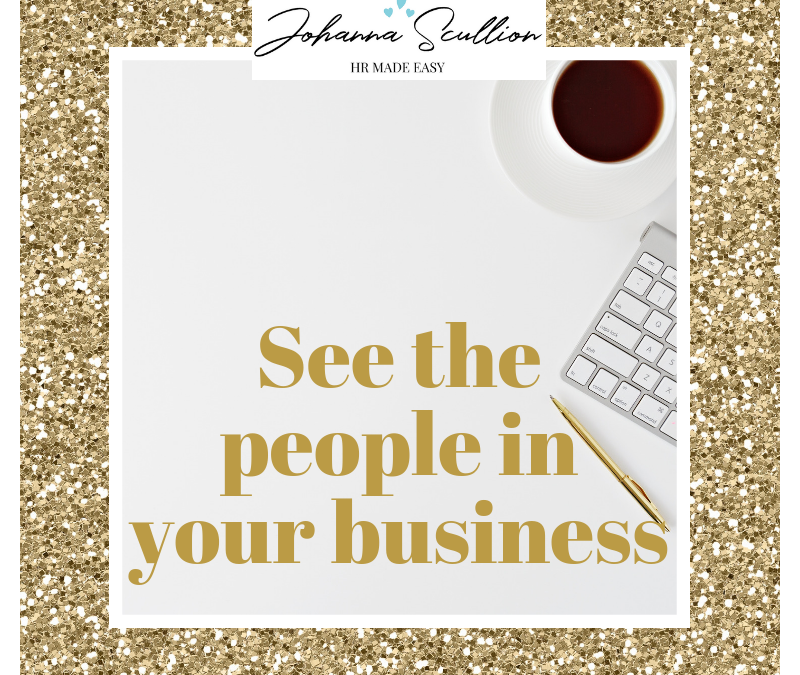 Hi Guys So this blog post is about how you see the people in your business, the most important part of understanding HR.  This is a post I feel compelled to write and a message I really hope resonates with you my lovely readers. Let me tell you a story about one of my...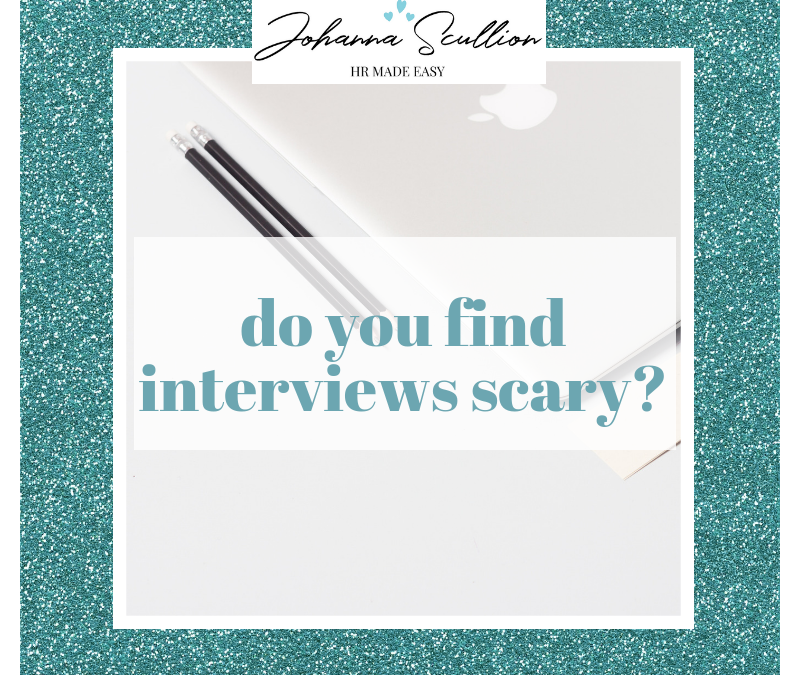 One of the biggest sticking points for people when managing their own recruitment campaigns is the interviewing – or to be brutally honest - their own interviewing skills. How much do I talk? Who should actually do the interview? What questions do I ask? Does...
Click here for more blogs