You have a HR problem or question that you need some quick help with… but don't know where to turn to for help
Do you want to pick my HR brain….
…to help you understand a HR problem you have and what your options are.  Or maybe you just have a one-off query, something that you want a second opinion on.  Some of the questions floating around your brain might include:
Do my staff need contracts?
What HR policies do I need?
I only have part-time and casual staff, do I need to issue contracts?
How do I calculate holiday pay?
What is probation and how I use it in my business?
I think I might have a disciplinary case but I am not sure?
How do I conduct an investigation?
How do I issue a formal warning to staff?
Or something else?
It can be anything at all … my motto is no question is silly and I am glad to help 
Book an online 1-2-1 HR Help Call with me today and you will have one hour of my time to help make HR easy for you
Together we will….
take time to dig through the HR and staffing questions and concerns that are causing you stress and worry and keeping you up at night
You will get…
…what you need! A professional HR Consultant with eyes on your business steering you through the issues and giving you advice on what to do next
Result…
 ..you will understand the issues, have a number of options to follow with a clear action plan of what to do for each one.  Resulting in a happy, stress free and content you!
If you have an employee or HR based problem then talk to me,
use my 20 years professional experience to help you and your business.
My online 1-2-1 HR Help Sessions are designed to make HR Help, accessible, quick and most of all EASY!
What a relief having all matters HR taken care of in our small business by someone as approachable, competent and efficient as Johanna. One of the best business decisions we have made in the last number of years has been getting Johanna Scullion involved in all issues employment related!
Johanna's services of advice and support are an important element of managing Mid Ulster Auctions. Johanna provides invaluable advice regarding all HR issues.  She is a highly experienced and knowledgeable HR Professional, I would highly recommend her services without reservation. 
Johanna quickly developed a comprehensive HR package tailored to the exact needs of our business. Throughout this project Johanna worked with the team intensively to ensure that this bespoke package was integrated into our business as quickly and efficiently as possible.   We now work with Johanna on an ongoing ad-hoc basis and she provides support ranging from general to more complex HR solutions.  Johanna is an extremely professional and highly experienced HR Consultant.  Her guidance, expertise, advice and support have been invaluable to our business.  I have no hesitation in recommending Joanna's services for a company's HR requirements, straightforward or more complex.  To put it simply, we couldn't do without her!
How does it work?
♦  Using my online calendar you book and pay in advance for an appointment time that suits  
♦  I use zoom so I will send you a link in advance and at our agreed appointment time we will both jump online and get stuck into sorting our your HR
♦  During the session we will focus on your #1 issue and by asking questions I will take time to get the fuller picture and how the issue is impacting not only you but also your business
♦  Once I have a better understanding of what is bothering you, I will go through the options you have of resolving it as well as outlining next steps.
♦  Depending on what your issue is I will tailor my technique, it might be providing simple jargon-free HR advice, it might telling you the standard HR admin that needs to be completed or it might be some HR Coaching on how to tackle difficult conversations,
♦  You will have the option of recording the session (only if you want to) and I can send that to you afterwards for reference.
♦  No long-term commitment – one hour 1-2-1 online session for a one-off payment.
Clients who have picked my brain say…
"Johanna has provided us with an excellent service. Her expertise has been invaluable over the years."

""I found the support given by Johanna to be invaluable. She is highly professional and provides a bespoke service that is second to none."

"I have full confidence in her advice and would recommend her service to any organisation."  

"Johanna is both professional and friendly, and delivers flexible, practical HR support to allow me to focus on running the organisation."

"Johanna has a wealth of knowledge and expertise in HR and we have found her support invaluable"

"In particular I like the fact that she is clear and concise, provides the salient pieces of information without any fancy HR terms." 
The 1-2-1 HR Help Session gives you access to my
professional expertise to help solve your HR issues and lets you get back to running your business. 
Other side-affects of working with me are less stress, more confidence and lets be honest…
less hiding your head in the sand hoping it will all go away – that never helps anyone!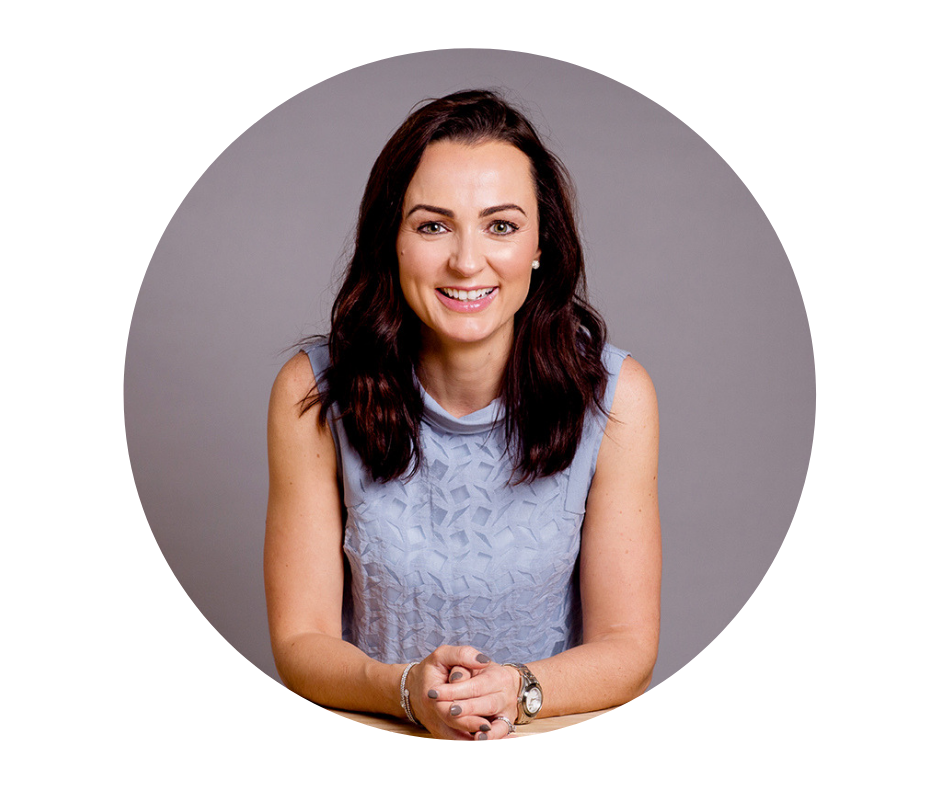 Meet Your HR Helper
I am a HR professional with 20 years post-graduate experience and I specialise in working with owner managed small to medium sized businesses.  I only work with a select list of one to one clients, providing them with my expertise and acting as the trusted HR Business Partner in their business. 
I help my clients by simplifying staff issues.  Peeling back the seemingly complicated layers that accompany people problems.  I am solution focused and always puts the needs of my clients and their business at the forefront of everything I do.  I do not panic… which is really helpful as many of my clients do, so my calm and logical approach always finds the right path forward no matter what the issue is we are dealing with.  
I will see the root of your problem and more importantly see a way forward for you.  There is always a way.  As one of my favourite role models Marie Forleo says "Everything is figure-out-able".
Also I am quite fun to be around and known for my glass half full outlook on life.  I take pride in leaving my clients feeling much happier and confident in what they need to do than before they picked up the phone to me.  When I am not being a HR Superwoman I am a wife and mummy to three little Scullions.  A Donegal girl now living in the heart of Mid Ulster drinking endless cups of tea. 
Who is the HR Help Call for?
This is for you if:
You are a small business owner with staff
You are the manager in a small business owner with staff issues
You are feeling stuck and overwhelmed when it comes to dealing with staff issues
You are worried that you haven't issued contracts – when you know you should have
You are worried that your staff know more about their rights than you do so as a result you ignore dealing with staff problems for fear of making a huge costly mistake
You run a mile when an employee asks you complicated question, like "how many holidays am I entitled to if I work extra hours over the summer"
You are Googling staff queries rather than asking for help… "how can I dismiss someone in probation"
You are not ready to engage a HR Consultant on a long-term regular basis
You want help, advice and guidance on how to deal with your staff problems
You would like my professional expertise focused on your business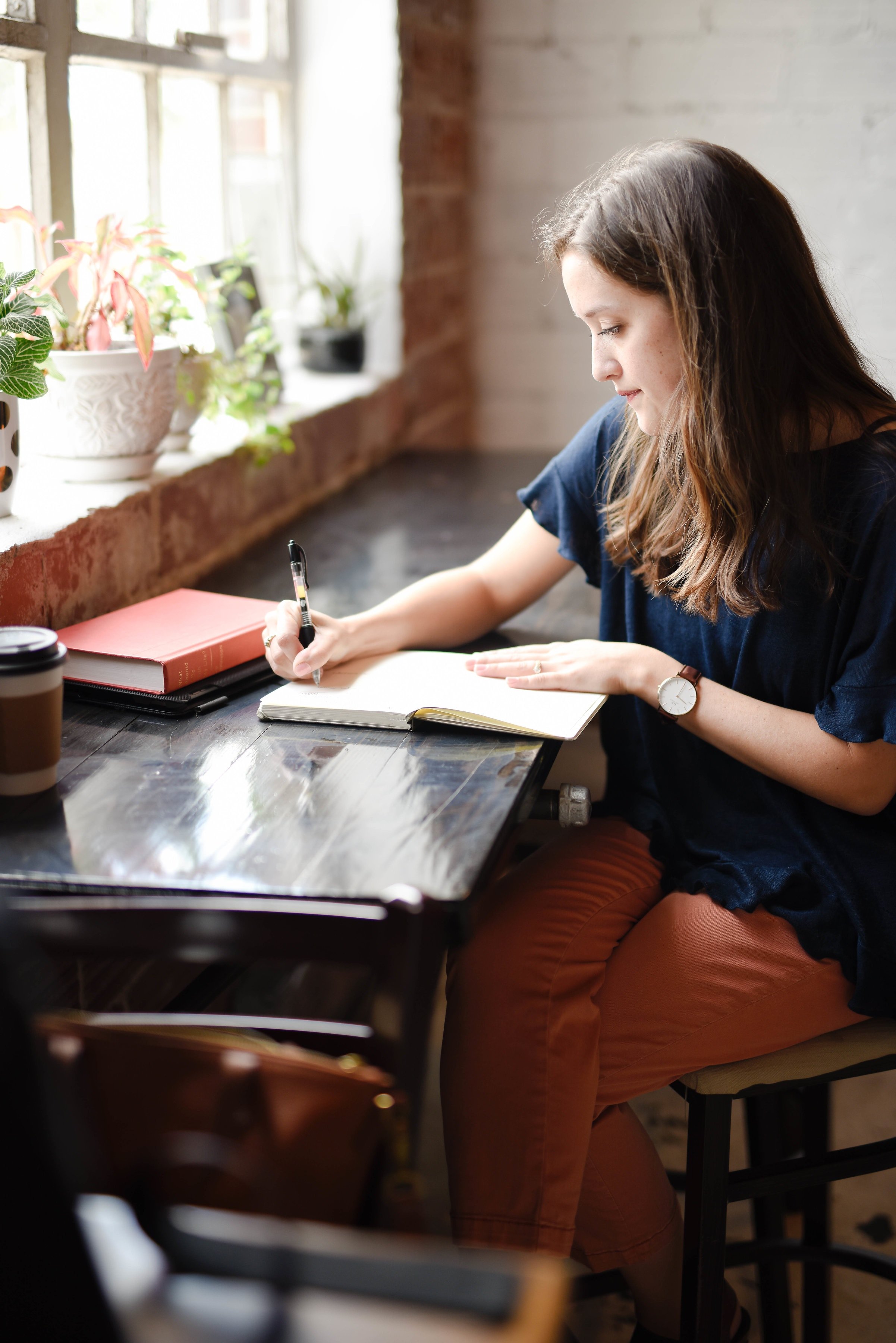 When can I book my HR Help Session with you?
I run the HR Help Clinic weekly and normally the slots are booked 1-2 weeks in advance.  But you can check my availability here to see if there is an earlier slot and book and pay for your session.
What is the investment?
£110 per one hour session (a 60 minute zoom call plus recording).
What if my issue is urgent?
Due to other client commitments these sessions are only available on Tuesdays and Wednesday between 9am-12pm. 
If the next sessions are booked out and you think you want an earlier session then drop me email me at johanna@johannascullion.com and we will see if we can find a suitable time.
I like the sound of this, how do I book in?
Just head over here, pick your time and pay for your session – easy!
You will be emailed your zoom link and be ready to receive your HR Help
What happens during the session?
We connect on Zoom (a video conference platform… think of the lovechild between skype and facetime) and we start by you telling me about your problem, your concerns and any other relevant information. 
Once I have the facts, I will start to unpick the problem, with the aim of finding a solution for you.  Working together we then go through the various options you will have to deal with the issue and come up with an action plan for your chosen option.
After the session, I spend some time writing up notes (if required) and I send this through within a maximum of two business days (usually sooner).
Do you offer refunds?
No, these sessions are not refundable and must be used within 30 days from payment.  Only one reschedule is permitted. 
Still not sure if this is for you?
No problem, drop me an email with your questions to johanna@johannascullion.comand I'll get back to you as soon as I can. 
As her long-term client list is currently fully booked this is the only way to get direct and personal access to Johanna and
her HR mind right now.  What are you waiting for???
Johanna provides the group with excellent HR service.  She is reliable with all deliverables completed extremely well and to the highest standard. We couldn't cope without her!
How I Make HR Easy For My Clients

Professional
I am a fully qualified HR Professional entitled to use the designation of Chartered MCIPD from the Institute of Personnel & Development.  I pride myself in adhering to our institute standards and professional code of ethics. I am not "winging it"!!
Personal
When you pick up the phone or drop me an email – it will always be me who deals with your query.  I am not a faceless contact in a call centre.  I am real person, someone who will take the time to meet you and get to know about your business.
Experienced
I have 20 years post-graduate experience in providing real life HR advice and solutions to business owners.  There is very little that shocks me in HR so don't worry about telling me what mistakes you have made there is a high probability you are not the first! I won't judge 🙂   
Helpful
My mission is to make HR easy for my clients.  I go over and above to provide the right solutions to the issues they are facing.  I stand beside (and often in front) of them when they are dealing with difficult situations.  
Get in touch now
Don't put it off any longer, get in touch now to see how I can help make HR easy for you in your business.