Digg Podcast Social
Offers
You are here because you are a social media follower of the Digg Podcast Live, in Galgorm Resort on Thursday 9th June 2022.
This page contains the special offers I have curated specifically for the event.  If you need anything else please do not hesitate to contact me on hello@johannascullion.com
If you want to stay in touch, sign up to my email list and as a thank you receive the Managers Quick Reference Guide Which Policy To Use for Underperformance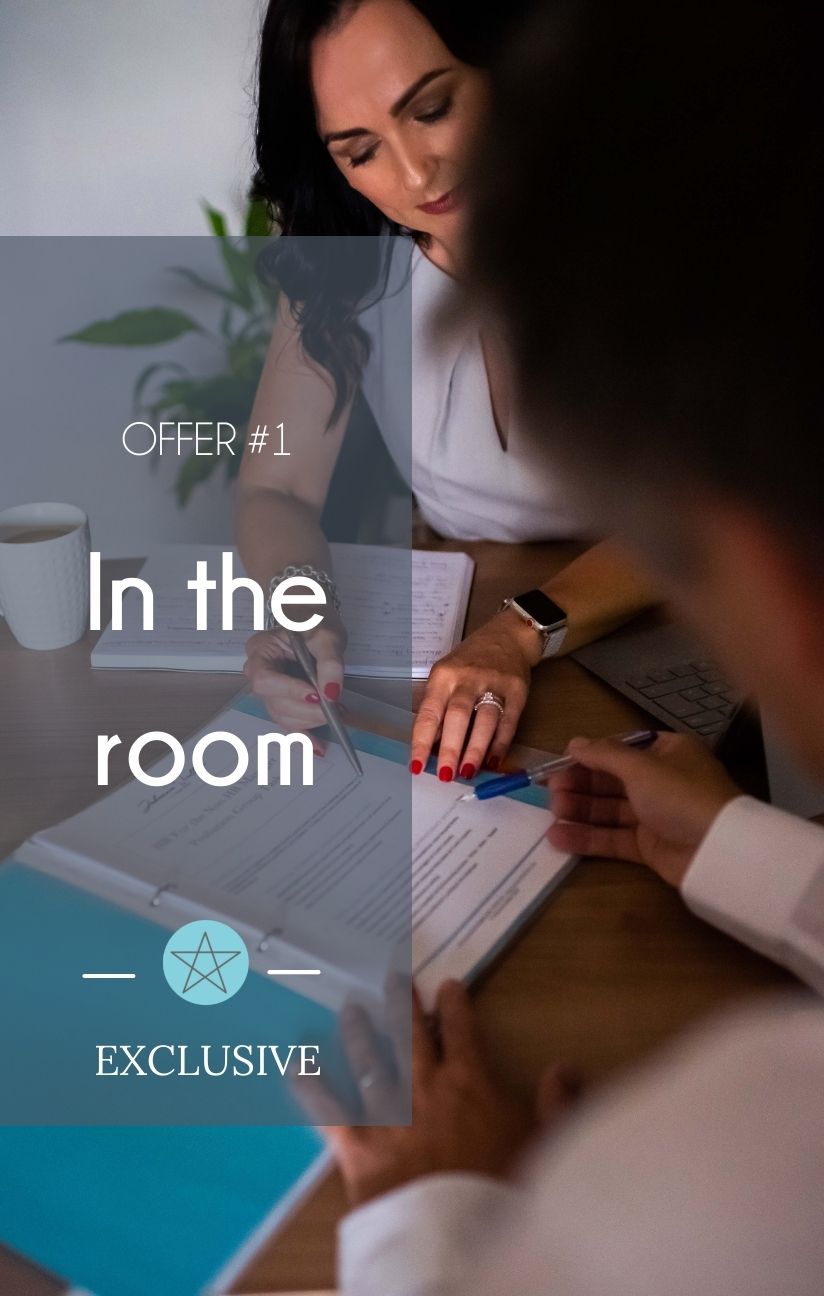 Offer #1 is exclusive to those attending the Digg Podcast Live on the day in the Galgorm Resort.
Therefore it available on here the public offer page. 
90 Minute Masterclass Managing Probation
Anyone who signs up to and makes payment on a HR Made Easy Package or service will be invited to attend a Bonus 90 Minute Online Masterclass on Managing Probation.
Online training delivered on Thursday 16 June 2022.
Replay will be available for those unable to attend live.
Training on how to manage an employee's probationary period effectively.
Identify and recognise early signs of underperformance.
How to handle employees who fail to meet company standards during probation.
How to fairly dismiss employees during probationary period.
Terms apply, see below.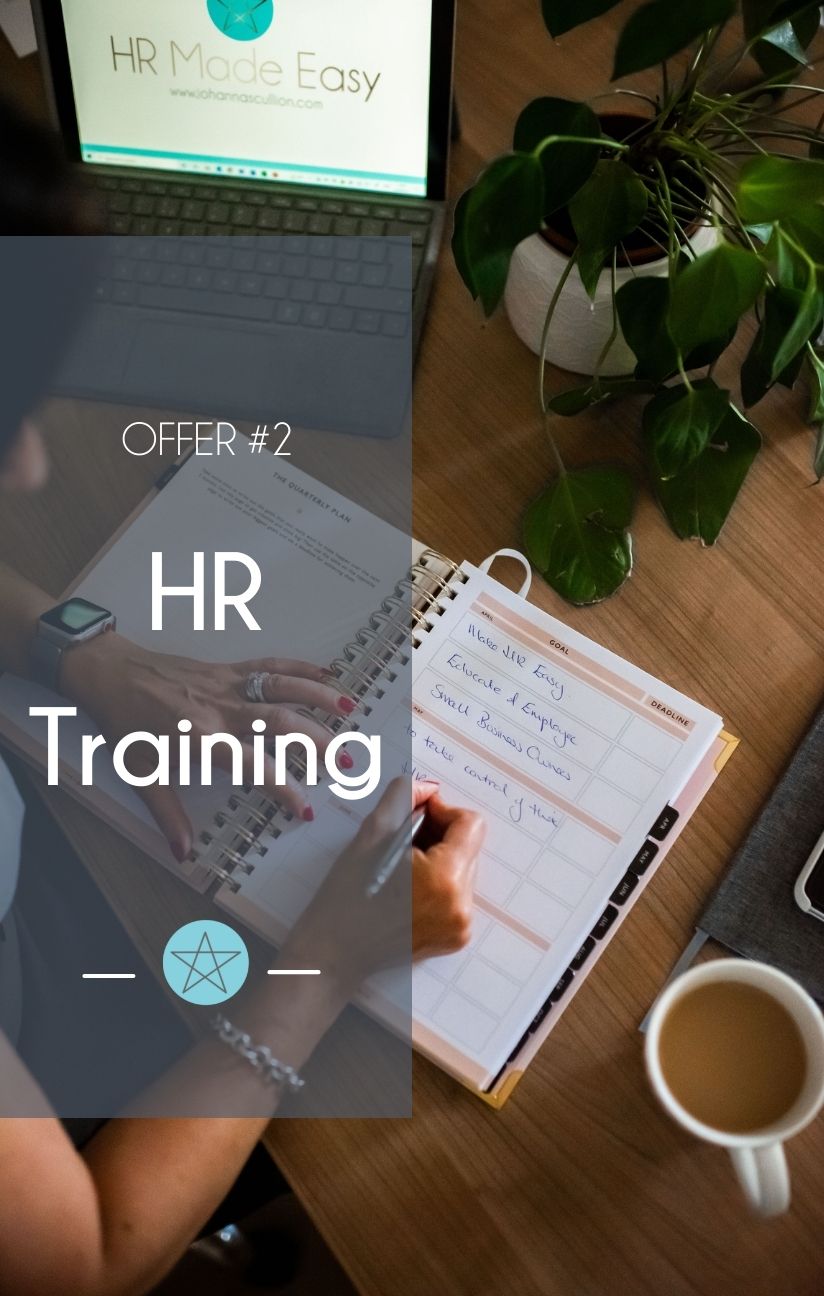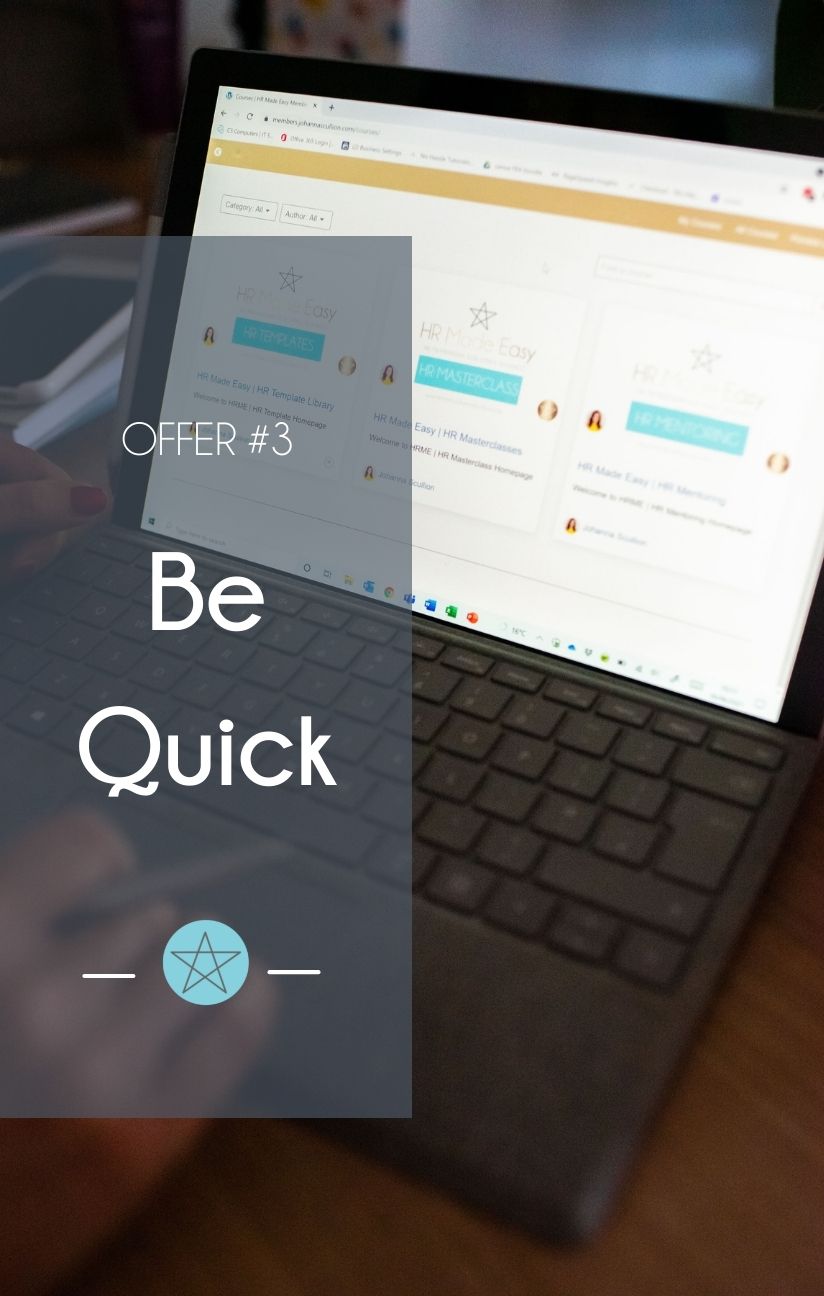 Anyone who joins up to 30 June 2022 will get access to the Employee Contract. Employee Handbook and HR Policy bundles before the disappear. 
From the 1st July 2022 these bundles will no longer be included as part of The Membership.   They will only be available via the contract packages. 
If you join The Membership this month you will be a founding member and  get access to those bundles … they are worth £847 and the annual fee for the Membership is £990 … so it really is the best value for money.
Don't miss out on this opportunity!
Click below to read more on The Membership.
Terms apply see below. 
OFFERS TERMS & CONDITIONS
GENERAL TERMS & CONDITIONS FOR ALL OFFERS. 
To avail of any offer – you must first sign-up and make payment on your chosen HR Made Easy service. 
Once you have secured your package, please email hello@johannascullion.com with details of the service you have signed up to.   
If a winner defaults on their payment they will forfeit the offer prize.
All prizes are non-transferrable and no cash alternatives will be offered. 
Offers #1 and #2 expire 12noon Monday 13 June 2022 entries received after that time and date will not be eligible. 
All eligible clients will be notified via email of arrangements to fulfil offers #1 and #2 via email on Monday 13 June 2022. 
OFFER #1 "IN THE ROOM OFFER" TERMS
This offer is exclusive to those attending the Digg Podcast Live on the day in the Galgorm Resort, please do not share this on social media.   
Knowing each small business is unique I have created a tiered HR service packages for you to chose from.  
I make HR easy.  All you have to do is select which level of support you need. 
If you want to work with me, click the button below to see how I make HR easy for small business owners like you.  
Have a Question? Want More Info?