Employee Contracts, Handbooks & HR Policies
This is for you
This is ideal for you if:
You don't have any contracts or staff policies in place
You are planning to recruit your first employee
You have inherited the business .. but no staff contracts
You have bought a business and your due diligence highlighted no contracts
You had staff contracts but haven't updated them in 4 years or more
You would like to have your contracts spring-cleaned and refreshed
You want a fresh start to get rid of the bad practices you have let creep in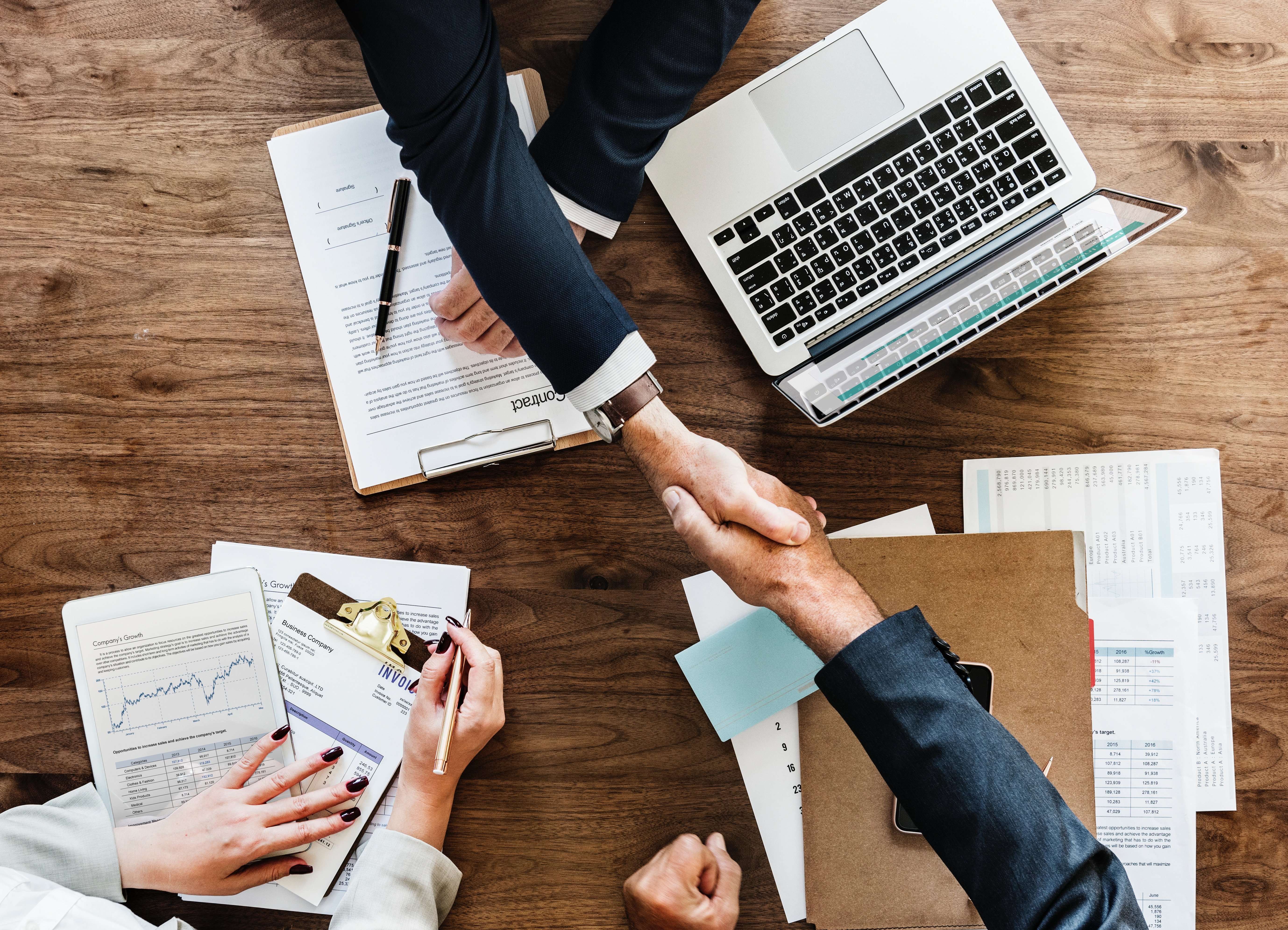 You need… Employee Contracts
You a small business owner who has just expanded your team.  So now you need staff contracts, policies and procedures for your lovely first employee.
Perhaps you are more experienced business owner but you have old, outdated contracts or maybe a long time ago you just copied someone else's (it happens its okay!) and finally want to put your own stamp on this important part of your business.
I work with my clients drafting professional contracts or rather Statement of Main Terms & Conditions of Employment if we are being correct 🙂 (T&Cs).  This is an important building block of any business and if you haven't created and issued yours yet… well then not only are you in breach of the employment legislation (not where you want to be…) but you are leaving your business open to a huge risk.
See below the various options I have to make it easy for you to issue Staff Contracts.
You need… Handbook & Policies…
You have a nice flexible business, you treat your staff like an extension of your family. You don't want any formal rules or procedures.  Maybe you have a few policies but not a full Employee Handbook and would like a fresh review / new drafts to ensure your policies are up to date and reflect where the business is going in the future.
As your business grows at some stage you will need to deal with an employee who has a persistent timekeeping issue, or an employee asking about flexible working, or an employee who spends more time on their mobile than doing what you pay them to do.  So whilst I totally respect your desire to keep it informal, it is my job to tell you in a friendly way that as a business owner you do need to have a set of HR policies and procedures as well as some agreed company rules/ standards written down. An Employee Handbook is the easiest and best way to do this. It is much easier to do it now – before any nasty staff issues become a problem.
Employee Handbooks are time consuming and costly to design and produce, however due to my experience and existing collateral I can produce a tailored product at a reasonable cost.  See the packages available below.
Micro Employer Bundle
Start-up / less than 5 employees
Employee Contract Template

Employee Handbook

8 Key HR Policies

Digital Download Bundle

Bonus Admin Bundle worth £110
Small Employer Bundle
Up to 15 employees
Employee Contract Template

Employee Handbook

19 HR Policies

Digital Download Bundle

Bonus Admin Bundle worth £110

Bonus Recruitment Bundle worth £129
Bespoke Contract Drafting
15 employees or more
BOOK NOW FOR JANUARY 2020

Tailored Employee Contract

Draft additional clauses

Employee Handbook

19 HR Policies

Draft additional policies /rules

Drafting email and telephone support

Bonus Admin Bundle worth £110

Bonus Recruitment Bundle worth £129

Bonus Probation Bundle worth £149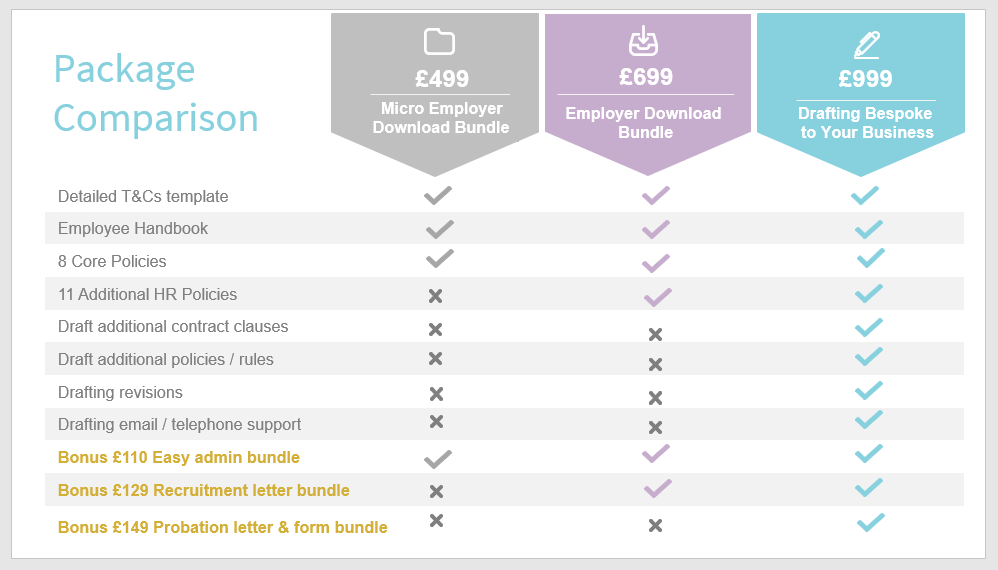 How I Make HR Easy For My Clients

Professional
I am a fully qualified HR Professional entitled to use the designation of Chartered MCIPD from the Institute of Personnel & Development.  I pride myself in adhering to our institute standards and professional code of ethics. I am not "winging it"!!
Personal
When you pick up the phone or drop me an email – it will always be me who deals with your query.  I am not a faceless contact in a call centre.  I am real person, someone who will take the time to meet you and get to know about your business.
Experienced
I have 20 years post-graduate experience in providing real life HR advice and solutions to business owners.  There is very little that shocks me in HR so don't worry about telling me what mistakes you have made there is a high probability you are not the first! I won't judge 🙂   
Helpful
My mission is to make HR easy for my clients.  I go over and above to provide the right solutions to the issues they are facing.  I stand beside (and often in front) of them when they are dealing with difficult situations.